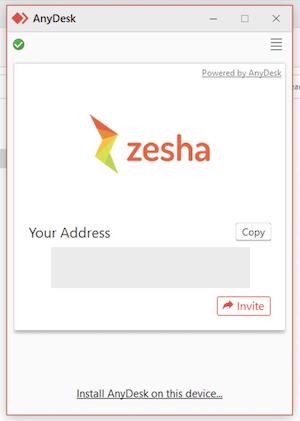 As part of zesha customer service, we provide remote desk support for all our customers to assist them with various support related requests, including but not limited to: 
Setting up email addresses on your email client such as Outlook, emClient, etc.  
Assisting changing of passwords on email clients. 
Troubleshooting unable to send or receive emails.
Troubleshooting connectivity issues.  
Follow the steps below to request remote support: 
Contact zesha support via WhatsApp: https://www.zesha.tz/whatsapp 
Download zesha remote support for Windows or Mac using below links.
Provide your address to your support representative.
Download zesha Remote Support client (powered by AnyDesk) using the below links: